อุปกรณ์กระจายสัญญาณ Wireless (NEC) AP400 IP DECT Access Point
NEC's AP400 Series IP DECT Access point - design for CAT-iq - connects directly to existing on-site IP networks for on-premises wireless telephony.
• DECT Access Points designed for CAT-iq
• Connect directly to IP network
• Crystal clear speech and seamless handover
• Full security and speech encryption
• Scalable up to 4000 APs in one network
• High availability by redundancy and virtualization options
• Open SIP interface to various PBX platforms
• Mountable on wall and ceiling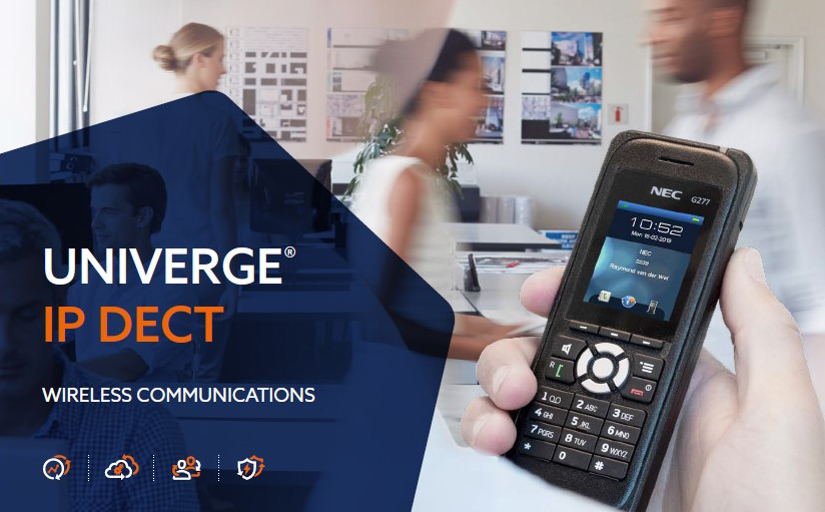 Wide range of powerful Business Mobility handsets
All our DECT handsets offer excellent voice communication: crystal clear speech, loudspeaker and hands free support, seamless handover and roaming, high security with DECT authentication, and seamless integration with NEC communication servers.
Applications include central directory, presence, text and alarm messaging and location detection. The telephones give your employees flexible, easy and secure communications as they roam about your company's premises, while providing most of the features and functionality of a desktop phone, with mobile enhancements such as text messaging, alarming, programmable keys, and integration with third party applications.
ปรับปรุงล่าสุด:
21 กันยายน 2020
อุปกรณ์กระจายสัญญาณ AP400 IP DECT Access Point ตู้สาขา NEC เครื่องโทรศัพท์ NEC โทรศัพท์บ้าน NEC โทรศัพท์สำนักงาน โทรศัพท์ออฟฟิศ กล้องวงจรปิด ตาแมวดิจิตอลอัจฉริยะ Digital Door Viewer บริษัท ไอแซค มาร์เก็ตติ้ง จำกัด