อุปกรณ์ติดต่อสื่อสาร (Communication Devices) NEC M166 Communicator
The M166 Communicator is an alarming and communication device, ideally suited to provide personal safety to staff, patients and elderly people, such as in care and cure institutions and assisted living.
• High-quality hands-free speech
• Two alarm buttons (front and top) for alarm activation or speed-dial
• Vibrator and loudspeaker alert
• Standard button layout
• Status LEDs
• Lanyard and belt clip
• Desk- and wall chargers
• Headset support, optional EHS support
• Headset and pull cord connector
• RTLS (Real-time Location System) via DECT signal strength or beacons (M166CL)
• IP65 dust and water protection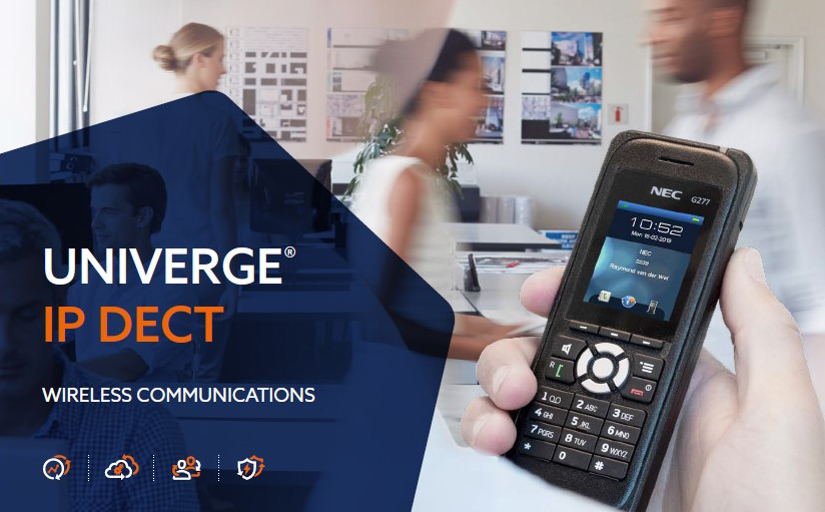 Wide range of powerful Business Mobility handsets
All our DECT handsets offer excellent voice communication: crystal clear speech, loudspeaker and hands free support, seamless handover and roaming, high security with DECT authentication, and seamless integration with NEC communication servers.
Applications include central directory, presence, text and alarm messaging and location detection. The telephones give your employees flexible, easy and secure communications as they roam about your company's premises, while providing most of the features and functionality of a desktop phone, with mobile enhancements such as text messaging, alarming, programmable keys, and integration with third party applications.
ปรับปรุงล่าสุด:
21 กันยายน 2020
อุปกรณ์ติดต่อสื่อสาร M166 Communicator ตู้สาขา NEC เครื่องโทรศัพท์ NEC โทรศัพท์บ้าน NEC โทรศัพท์สำนักงาน โทรศัพท์ออฟฟิศ กล้องวงจรปิด ตาแมวดิจิตอลอัจฉริยะ Digital Door Viewer บริษัท ไอแซค มาร์เก็ตติ้ง จำกัด